L

ighthouse
W

orship

C

enter
At Lighthouse Worship Center we believe we are one big family. Each on our own journey discovering the claims of Christ. Some might be further along on the path than others, that is why we believe in taking the hand of someone that is a step behind us in this journey while reaching out and holding onto the hand of one who is a step ahead of us on our walk, so together we never have to walk this journey alone.
Here at LWC there are all walks of life, single, married, young, old, rich and poor. All are welcome here. We believe this is a place that it is okay, not to be okay. But it is never okay to stay not okay.
Because we believe you will find the help and hope you need as we direct you toward Christ in this community of loving people we call our church family.
We LOVE KIDS....
We provide Childcare for Our Sunday Services with a special Church for children
ages 4-11
5th Sunday Dinner after 11am service on the 5th Sunday of each month
Lighthouse Worship Center
is offering Free Weddings !
​
Any couple that goes through the 10 weeks course for Marriage Counseling will receive a free wedding from LWC.
​
WHAT WE PROVIDE:
Marriage License
Minister to perform ceremony
Day of Coordinator
Venue
Reception for 50 people
(cake, punch, mints & nuts)
Brides Bouquet
Decor
Music
​
Contact Pastor Jeff or Alesa @ 913-645-6512 for more info
​
* some restriction apply
​
​
Have you and the love of your life been wanting to get married but just can't afford it?
Lighthouse Worship Center just might have to answer for you!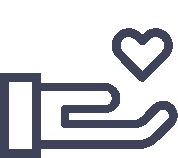 "Whoever is generous to the poor lends to the Lord, and He will repay him for his deed."